Here are 20 hilarious resignation letter memes that'll tempt you to write a resignation immediately
When you're considering resigning from your job, you might feel like you don't have anything good to say. There's nothing quite like a resignation letter that'll make you laugh. Whether it's a clever take on the classic "I quit" letter or a more tongue-in-cheek approach, these hilarious resignation letters are sure to make you smile.
To highlight how satisfying it can be to quit your job, Chameleon Memes has put together list of the funniest Resignation Letters ever written
1 – Short & Sweet
2 – Keep it simple
3 – Be clear with the time period
4 – How to resign like a pro
5 – Savage Resignation!
6 – When you wanna resign but also you are scared
7 – To the point
8 – Loud & Clear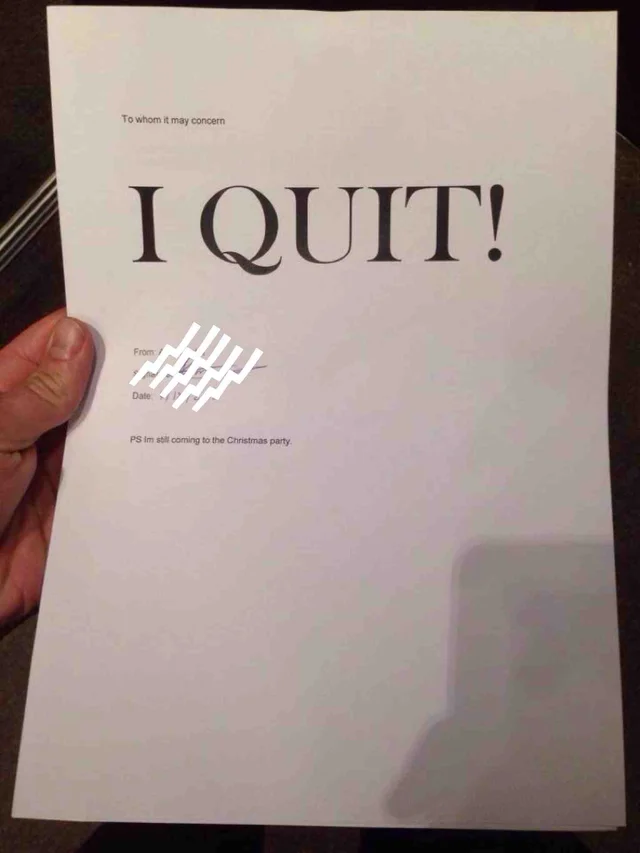 9 – A happy quitter
10 – To whom it may concern
11 – Mic Drop Moment
12 – A public resignation
13 – Flush it down!
14 – A creative resignation
15 – How to say keep your job in the most politest way possible
16 – A-Well-a everybody's heard about the bird!
17 – A Resignasaurus
18 – Another public resignation
19 – Resignation with emoji
20 – A poetic resignation