Here are some funny Spongebob memes that will always be classics
The Spongebob memes are some of the most hilarious around – and they just keep getting funnier and funnier! Whether it's Spongebob's deadpan expression or his total disregard for the rules, these memes always manage to crack us up. And that's why we just can't get enough of them! There's something about SpongeBob memes that just make us laugh every time. They're silly, but they're also clever and often relatable. Whether it's SpongeBob doing his dance or Patrick being his usual clueless self, there's just something about these memes that always gets us.
And we know we're not the only ones who think this way. In fact, SpongeBob memes are some of the most popular on the internet, with millions of people searching for them every day. So if you're looking for a good laugh, be sure to check out some of the best SpongeBob memes out there. You won't be disappointed!
1 -You're the meme world deserves
2 – Claustrophobic!
3 -That scary moment
4 -When someone tells you to stop being fake
5 – Take it or leave it
6 – 100%
8 – When you still find the joke funny
9 – Shell Phone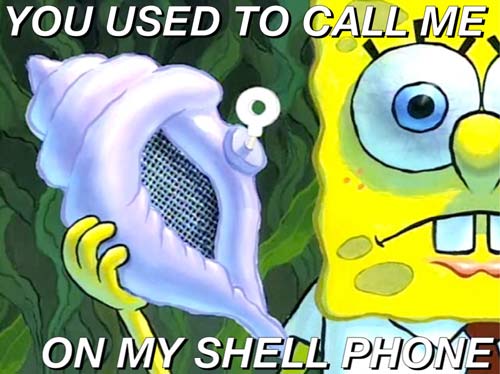 10 – Spongebob and Patrick be like…
11 – When you're having dinner at your girls house
12 – Pretty close
13 – Patrick questions be like…
14 – Patrick the negotiator
15 – Not what it looks like
16 – Famous Spongebob!
17 – That moment…
18 – When you bite into a burger
19 – If you ever feel useless
20 – Acting natural
21 – 10 minutes into netflix and chill
22 – That happy moment