Chihuahuas are often regarded as one of the smallest dog breeds in the world. But, despite their size, these tiny dogs pack a lot of personality and energy. They have won over the hearts of many pet lovers around the world, and as a result, Chihuahuas have become a popular subject for memes. And what better way to celebrate the Chihuahua's unique charms than with a collection of hilarious and adorable Chihuahua memes?
Chihuahuas have been the subject of memes for years, and it's easy to see why. Their expressive faces, quirky behaviors, and bold attitudes make them the perfect muse for internet humor. Whether they're dressed up in ridiculous outfits or caught in the act of being their mischievous selves, Chihuahuas always manage to put a smile on our faces.
But it's not just their comedic value that makes Chihuahuas so endearing. These little dogs are fiercely loyal and protective of their owners, despite their tiny size. They may be pint-sized, but they have a big heart and an even bigger personality. It's no wonder they have such a dedicated fan base.
Chameleon Memes has compiled 20 Chihuahua memes that will make you believe "good things come in small packages." These memes perfectly capture the adorable and often hilarious personalities of Chihuahuas and will leave you smiling and laughing.
Chihuahuas are known for their bold and spunky personalities, which can often make them seem larger than life. It's a reminder that sometimes, it's not about the size of the dog in the fight but the size of the fight in the dog.
Here are 20 Chihuahua Memes That Will Make You Believe "Good Things Come In Small Packages"
1.
2.
3.
4.
5.
6.
7.
8.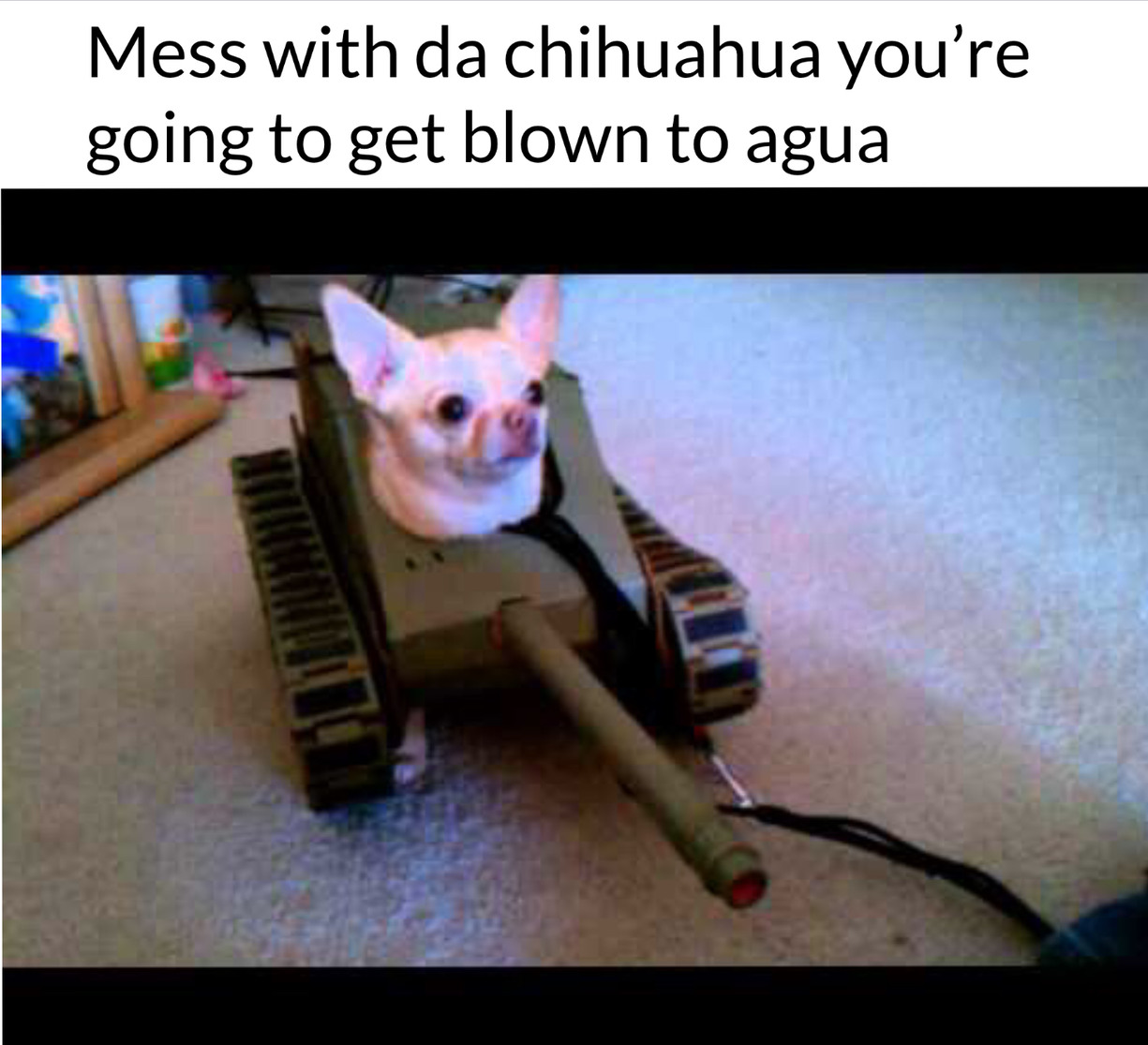 9.
10.
11.
12.
13.
14.
15.
16.
17.
18.
19.
20.