Here is a compilation of the Funniest Sibling Memes that justifies "Why We Wish We Were An Only Child"
Do you have siblings? If so, then you know all too well the highs and lows of having a brother or sister. One minute they're your best friend and the next they're your worst enemy.
For better or for worse, siblings are a part of our lives whether we like it or not. And even though they can be frustrating, there's no denying that they can also be a source of entertainment – especially when it comes to memes. If you're looking for a good laugh, then check out these funny sibling memes!
1 – After a fight with sibling
2 – When its payback time
3 – When you dont want something…
4 – When you're twins
5 – Emma Watsons brother looks more like Hemione Granger
5 – When you are going through your siblings stuff
7 – Its a race to the shower
8 – Growing up siblings be like…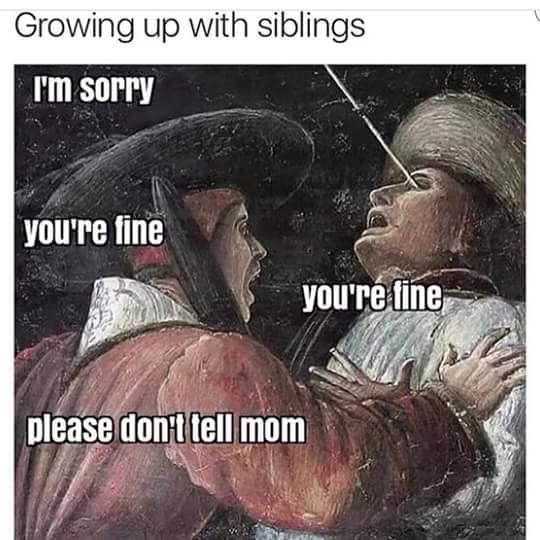 9 – That ice-cream in the fridge…
10 – Chaos!
11 – A short sibling story
12 – When you have to take your sister for shopping
13 – Meanwhile siblings…
14 – Normal Siblings vs My Siblings
15 – Creating trust issues since forever
16 – Hit & Run
17 – When sister welcomes newborn
18 – The moment of realization
19 – Siblings be like…
20 – Just sibling things…