Below images are cursed because once you see them, you really won't be able unsee them…
We are all surrounded by double meaning, hidden images and twisty messages but it is only if you dare to see them. It is indeed a daring thing because once you something unexpected in an object its almost impossible to unsee it.

Here are some hilarious "Once You See It, You Cant Unsee It" memes. Some of these will really annoy you because you might have wished you have never seen them.
Now, we are about to ruin the way you see a lot of things, but we are going to forever change the way you see the below things.
1 – Shiny or Oily?
2 – Man! I Cant Unsee It Now
3 – Once You See It You Cant Unsee It
4 – I Cant Unsheen It Now
5 – Well It Does Tough…
6 – Hand Transplant
7 – When you see it…
8 – This is the best optical illusion I have every seen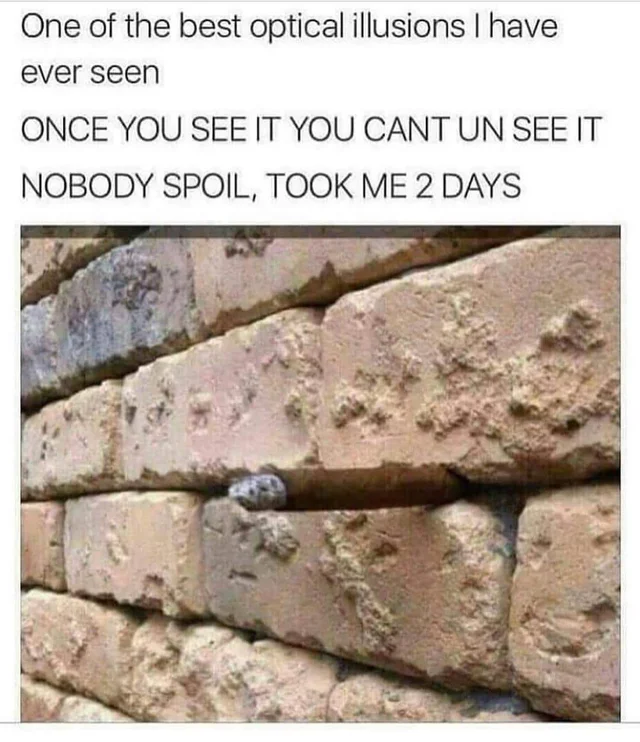 9 – Don't LOL jus call for help
10 – Drunk Octopus be like…
11 – You can never unsee this one
12 – I have never wanted to unsee something so badly
13 – This one got me.
14 – Kakuna Matata
15 – What is this sign? How can I unsee this?
16 – Just some Dogs & Pigs
17 – Its Flag-Trick
18 – I still see people chilling in a pool
19 – Every Train I Go I See This
20 – Never ever having Snickers again
21 – Illusions at its best…
22 – We will discuss the eyebrows later
23 – When you see it…..