Pythagoras, the ancient Greek philosopher and mathematician, is known for his contributions to mathematics, including the famous Pythagorean theorem.
Pythagoras' theorem is a fundamental concept in mathematics that states that in a right-angled triangle, the square of the hypotenuse (the longest side) is equal to the sum of the squares of the other two sides. This theorem has been studied and applied by mathematicians for centuries, but did you know that it has also been the inspiration for some hilarious Pythagoras Theorem memes?
In this article, we'll take a look at 10 Pythagoras theorem memes that will make you laugh all the way to the hypotenuse.
1.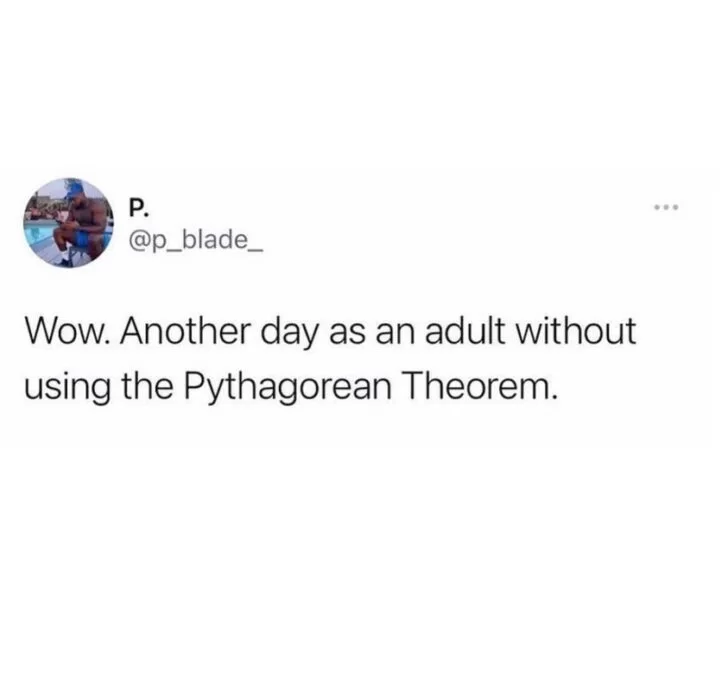 2.
3.
4.
5.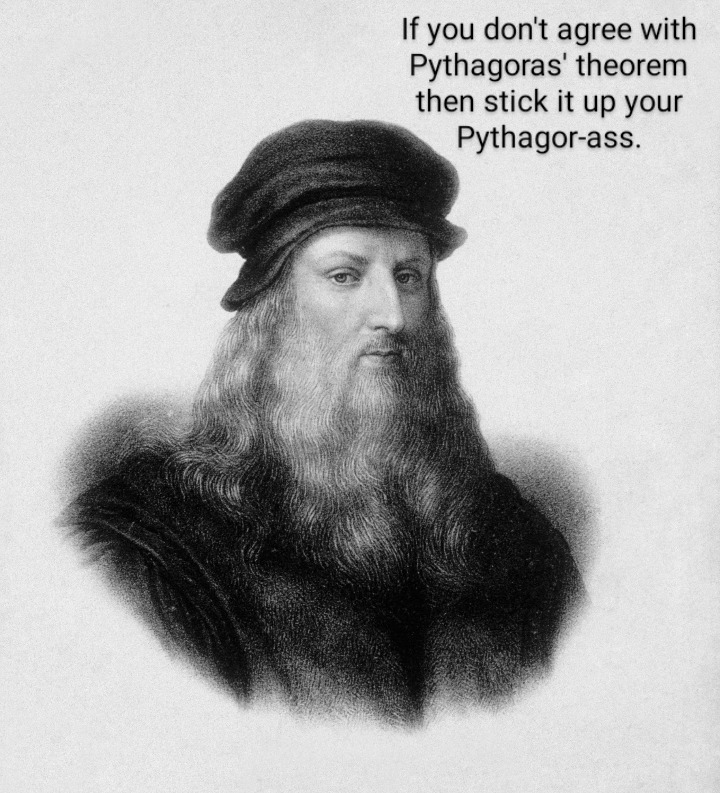 6.
7.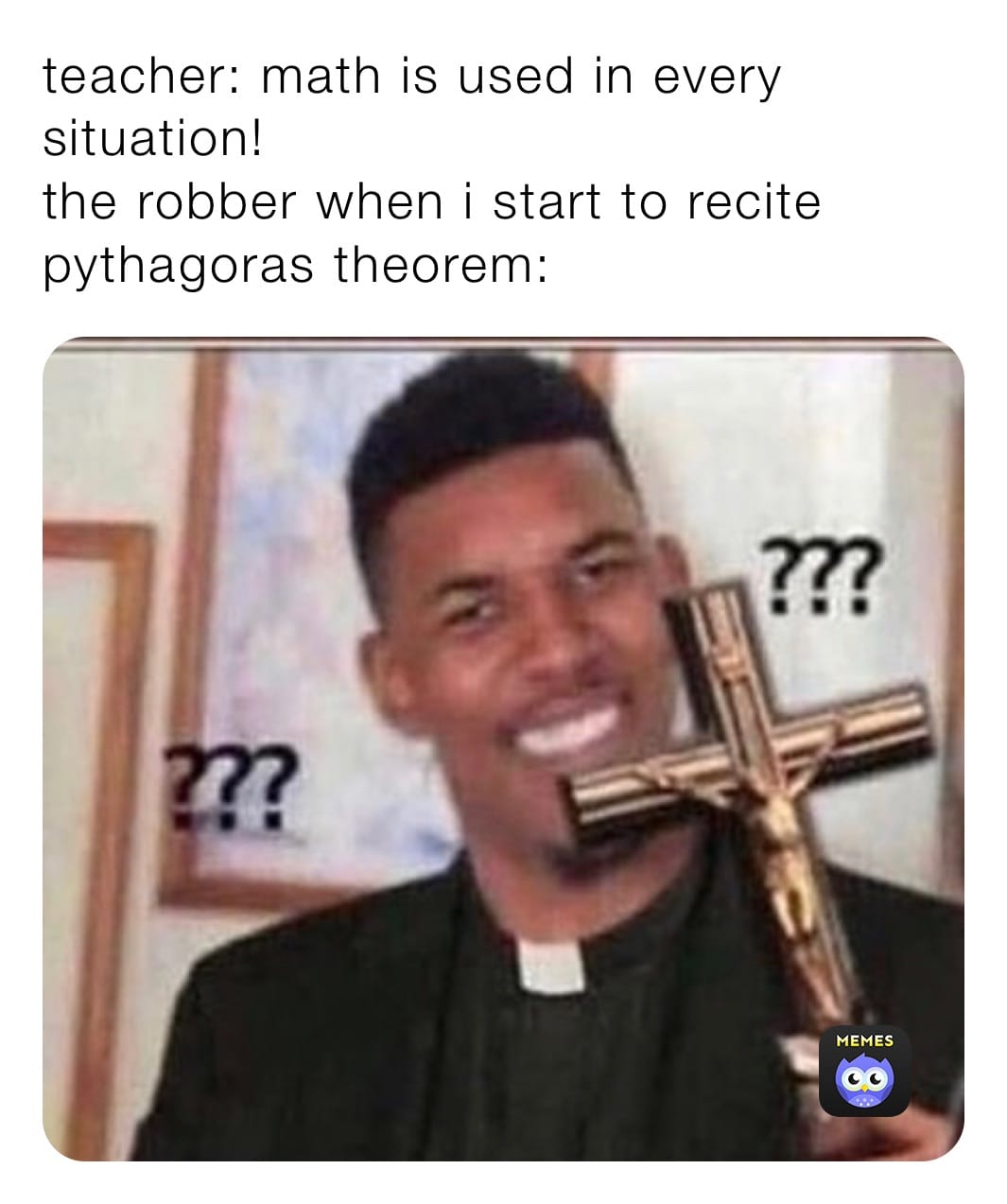 8.
9.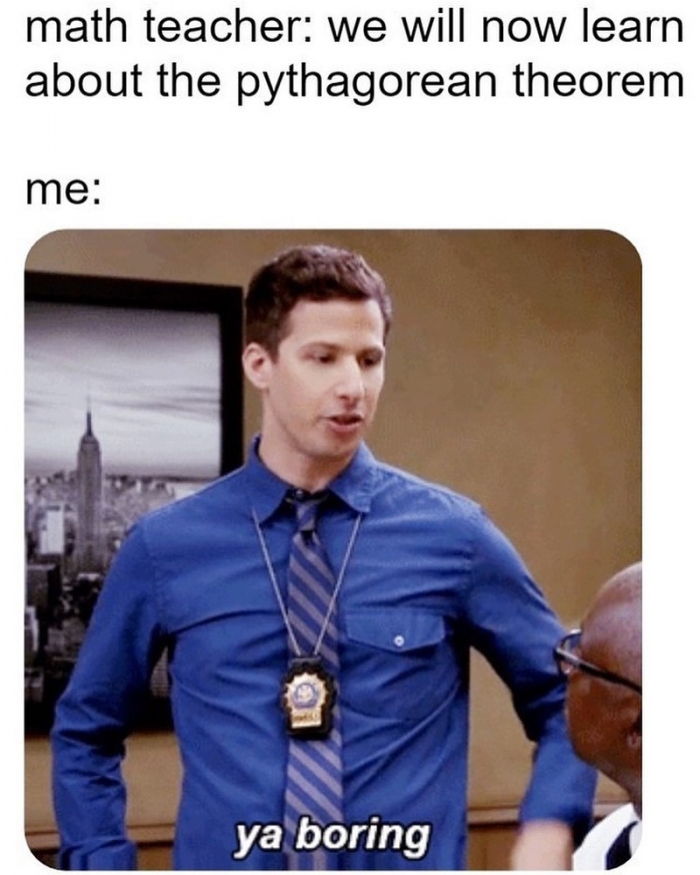 10.