The Heartfelt Universe of Sad Cat Memes
In the vast and wonderful world of internet humor, few things can tug at our heartstrings quite like sad cat memes. Cat memes, in general, have taken the meme world by storm, offering humor and cuteness in equal measure. But when those delightful felines wear expressions of melancholy, it's an entirely different experience. These "Sad Cat Memes" offer a unique window into the world of cats, showcasing their endearing, and sometimes heart-rending, moments.
Animal memes have become a universal language on the internet, bringing people from all walks of life together in appreciation of the humorous and relatable aspects of our furry friends. Among the most beloved and cherished of these animal memes are the heartwarming and occasionally tear-inducing "Sad Cat Memes." Whether it's a cat looking longingly out of a rainy window, a forlorn kitty with a missing toy, or a contemplative feline lost in its own thoughts, these funny memes capture the universal, timeless essence of our beloved pets.
The world of cat memes is vast, with a diverse array of feline personalities and emotions on display. Whether you're a dedicated cat lover or just someone who enjoys a good chuckle at animal memes, the "Sad Cat Memes" in this collection will evoke empathy and perhaps even a tear or two. So, prepare to be touched by these sad cat memes, as we delve into the charming world of feline emotions, proving that even in moments of sorrow, cats manage to steal our hearts.
1.
2.
3.
4.
5.
6.
7.
8.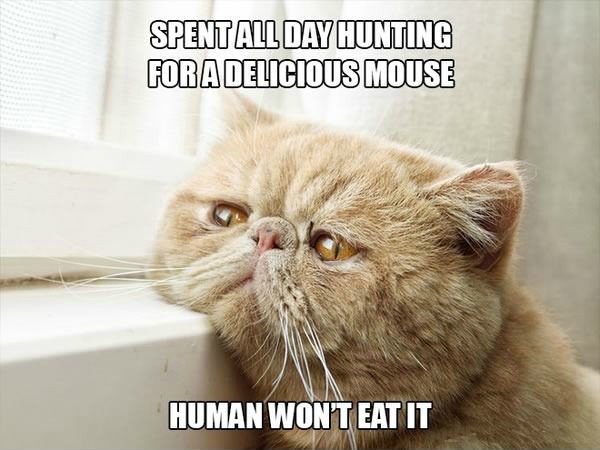 9.
10.
11.
12.