British humor, renowned for its sharp wit and unparalleled sarcasm, has left an indelible mark on the global comedic landscape. From the hallowed halls of the Royal Courts to the bustling lanes of London, British humor weaves its unique thread of amusement through the fabric of everyday life. Delving into this treasure trove of laughter-inducing gems, we uncover 20 instances of British humor that possess the power to crack even the most stoic Queen's Guard into a rare grin.
British humor, with its dry wit and ingenious wordplay, has gifted us with timeless comedic treasures. From classic sketches to modern sitcoms, these comedic moments transcend borders and cultures, leaving audiences worldwide in stitches. The beauty of British humor lies in its ability to find hilarity in the most unexpected places, often through absurd situations, clever wordplay, and a touch of surrealism.
In today's digital age, British humor has found a new medium in the form of funny memes. British memes, just like their traditional counterparts, are a testament to the enduring appeal of British wit. They take everyday situations, political events, or even the weather and spin them into comedic gold. Whether it's poking fun at the unpredictable British weather or offering a satirical take on current affairs, British humor have become a global phenomenon, bringing laughter to screens worldwide.
1.
2.
3.
4.
5.
6.
7.
8.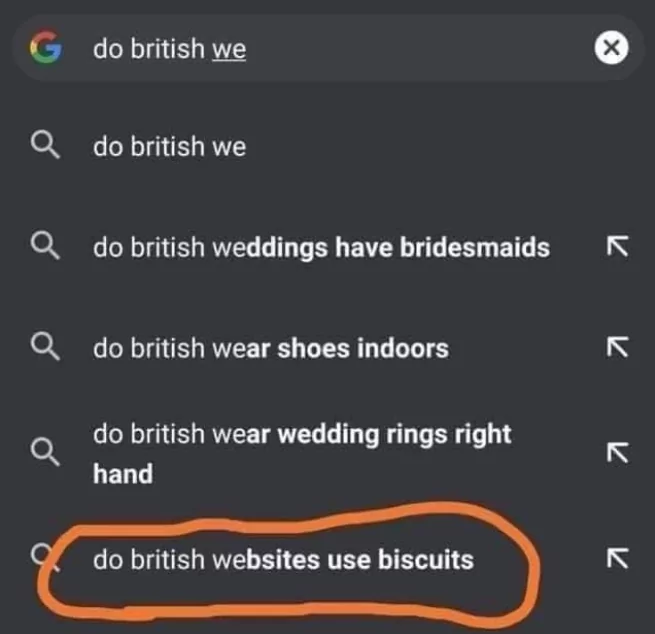 9.
10.
11.
12.
13.
14.
15.
16.
17.
18.
19.
20.