Cat Humor Memes: Eliciting Laughter One 'Pawsitively' Amusing Image at a Time
In the vast landscape of internet humor, few things have the universal charm and irresistibility of cat humor memes. These delightful digital tidbits capture the essence of feline quirkiness and translate it into laughter. If you're in need of an instant mood-lifter, these "Cat Humor Memes" are your prescription for an immediate smile.
Cat humor memes are a subset of the broader realm of animal memes and cat memes, and they hold a special place in the hearts of many. These comical creations feature our furry feline friends in a wide range of humorous situations. Whether it's a cat exhibiting its peculiar behaviors, making expressive faces, or simply being their enigmatic selves, these memes offer a unique blend of hilarity and heartwarming charm.
What makes cat humor memes so effective at eliciting smiles is their relatability. Cat owners and enthusiasts everywhere recognize the eccentricities of these beloved pets, and cat humor memes capture these idiosyncrasies in a way that's not only funny but also endearing. The sheer variety of cat humor memes ensures that there's something for everyone, from the classic and iconic to the latest and trendiest, providing a continuous source of amusement. So, if you're in search of a quick dose of joy, look no further than these 25 cat humor memes – they're guaranteed to brighten your day.
1.
2.
3.
4.
5.
6.
7.
8.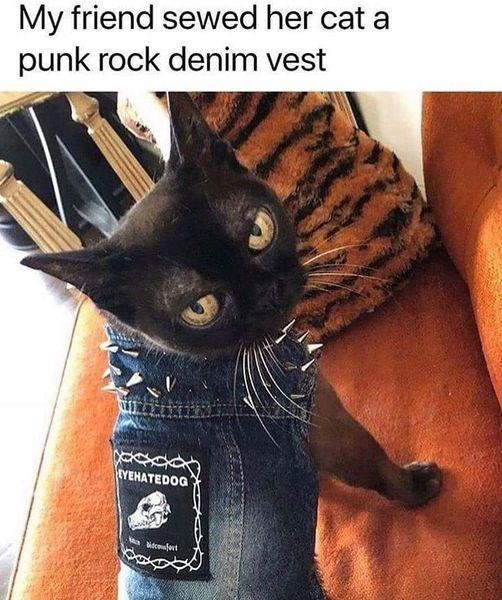 9.
10.
11.
12.
13.
14.
15.
16.
17.
18.
19.
20.
21.
22.
23.
24.
25.