Here are 20 memes that perfectly show how girls give signs and guys are left scratching their heads
Girls always say that "Why Dont Boys Get Our Signs?"
Girls are always sending signals, whether it's through words, body language, or even clothing. But for some reason, boys just don't get it.
It's not like girls are trying to be coy or play hard to get. Girls just want the Boys to know that they are interested! But boys always seem to miss the subtle (and not so subtle) hints that the girls are giving them. Chameleon Memes has a perfect list of memes that describes the hints
1 – How boys look at the hints
2 – Pull or push
3 – Girls obvious signals
4 – Good Luck
4 – What's the difference?
5 – Okay, but how?
6 – Very easy to understand
7 – Go!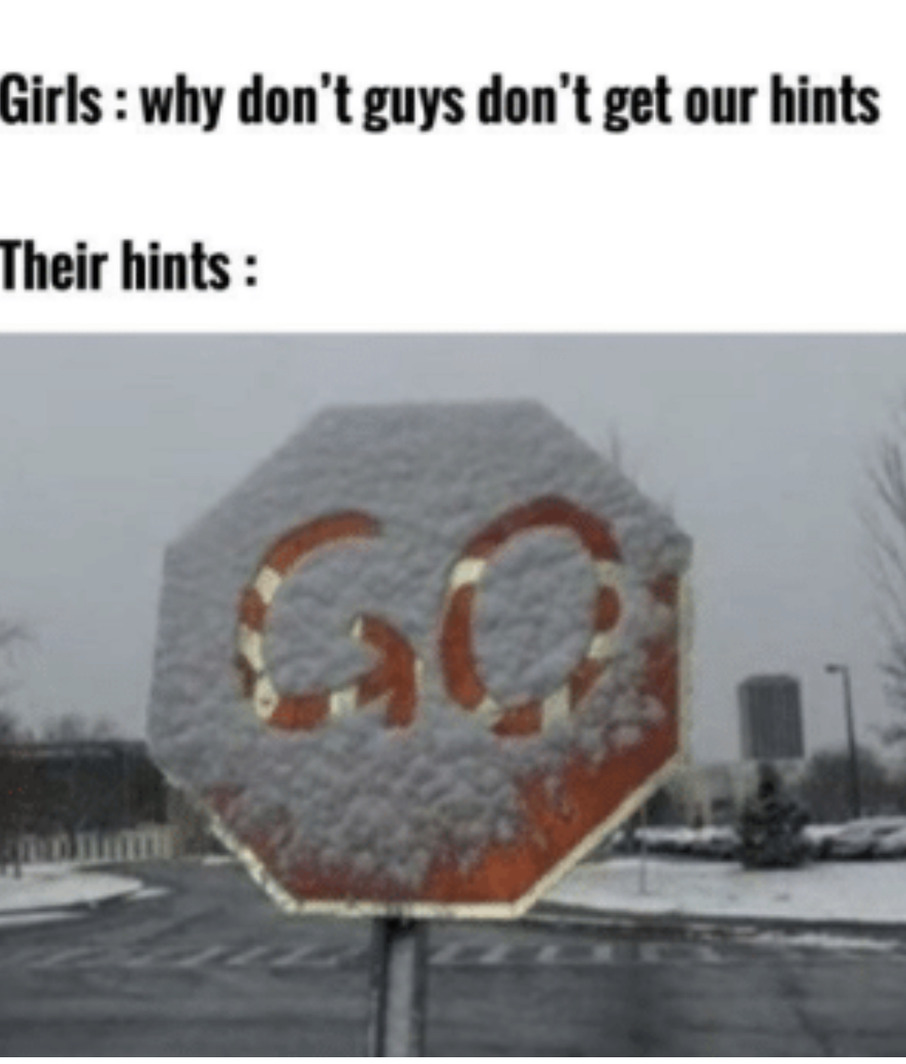 8 – The signs be like…
9 – Girls signs are very easy to understand
10 – Reft
11- Their signs literally be like…
12 – Its a yes but no