Its time for some midweek nonsense. "Did You Know Memes" are here to finally take you away from the facts
Did You Know Memes is blatantly false or exaggerated factoids, in an attempt to troll unsuspecting readers into believing absolutely nonsense. Please note all these memes are false and untrue. These memes are exactly the opposite of "Did You Know?" facts. If you're looking for some random nonsensical stuff in the middle of the week then you have come to the right place. These Did You Know Memes will blow your mind with laughter.
1 – I wish I was born before 1687
2 – Looks like tedious task
3 – Yes, I knew that one
4 – Interesting fact about pringles
5 – Another ground breaking fact
6 – Yes they 've shown this in the movie In To The Blue
7 – Amusing!
8 – Yes I did once in my previous lifetime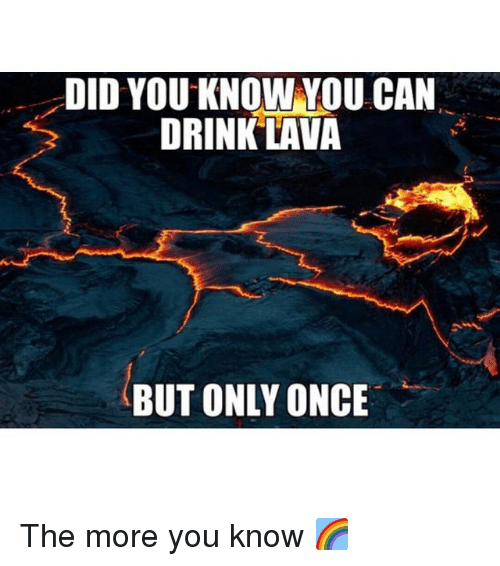 9 – This is a Universal fact
10 – That's why I stay away from Chocolate
11 – That is why I drink Vodka everyday
12 – I sea!
13 – Try this
14 – Fact About Interstellar Finally Reveled
15 – No, I didn't knew this as I was not even born. Thank God!
16 – Okay, now I know
17 – Titanic Fun Fact
18 – Drink Water Y'all
19 – Sometimes it smells like garbage
20 – One shot, one opportunity